Global Chamber was pleased to host a worldwide discussion for exporters, importers and cross-border investors looking to be more effective in their global business by improving their cross-cultural communications.
And so we spoke with experts on globalization, localization and translation who shared communication tips for doing business globally along with the resources out here for companies to be more successful.
"Cross-cultural effectiveness is very dear and near to my heart in many ways. And I know how challenging it may be for many leaders too. I usually approach this topic from a couple of angles that business people (must) understand, i.e. business problems and simple words. They tend to use concepts in a wrong or misleading fashion, leading to issues and faux pas both globally and locally. Therefore I think it is important to debunk some myths and enable leaders to set a robust stage that should be the foundation of international communication." - Bruno Herrmann, The Nielsen Company
What can your company do differently in new markets to achieve better results?
Watch the Youtube recording at Global Chamber® HERE.
Speakers
Bruno Herrmann - Digital Globalization and Localization Director, The Nielsen Company
Topic: Debunking Myths to Create a Foundation for International Communication
Cyle Adair - Director of Business Development at inWhatLanguage

Topic: Technology in Today's Global Communication
Micah Bellieu - CEO and Founder at Fluency Corp.
Topic: International Employees: Do you Speak Their Language?
Pilar Camargo - President/CEO at Mile High Multilingual Services (MHMS)
Topic: Bilingual vs Professional Linguist
Tatiana Shcherbinina - Founder at Ruspan Communication Group
Topic: The Semantics of Translation
Gloria Petersen, CPP - Founder at Global Protocol
Topic: Global Image and Diplomacy
Moderator: Doug Bruhnke, CEO and Founder, Global Chamber®
Biographies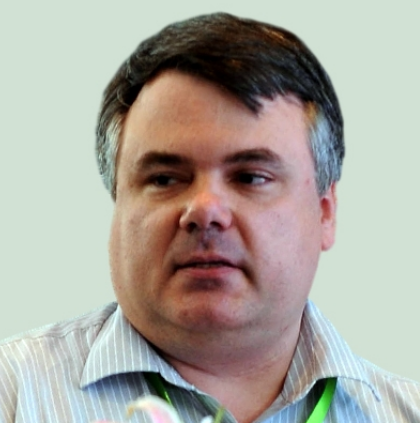 Bruno Herrmann - As Director of Globalization and Localization, Bruno is leading digital content operations globally at The Nielsen Company, focusing on design, development, localization, certification and delivery as well as on immersive customer experiences. He joined Nielsen in 2003 to manage international content and digital marketing programs in EMEA prior to taking on the role of Globalization Leader. Previously, he managed online globalization and localization programs at HP and content management initiatives in addition to Web localization at Compaq. Prior to joining Compaq, he worked in the marketing communication and localization industries, taking part in major international projects for high-profile technology clients.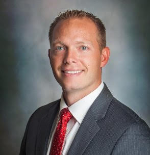 Cyle Adair - After spending years helping build and lead great organizations like Pinnacle Security, the United States Army, and Cintas, Cyle stepped into the role as Director of Sales for inWhatLanguage. inWhatLanguage is a language translation and technology company with the most advanced translation management platform powered by their almost 5,000 translators across the globe. Cyle is passionate about two things. 1) Supporting people to reach their goals and dreams. 2) Helping companies communicate effectively in different languages to succeed in the global marketplace.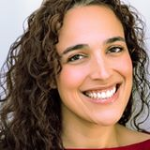 Micah Bellieu - Micah spent over 8 years in Spanish classes, without ever really feeling confident speaking the language. She thought, 'What am I missing? I want to be fluent!' So, she went on a quest to get fluent. In getting fluent within a year, she found out what it takes to get fluent efficiently, and now recreates that method in her corporate lessons - her team trains employees at throughout the world at Hitachi, Intel, 7-11 and Samsung, to name a few. Her desire is to give her clients confidence when speaking their second language at work - whether it's an American in Japan or a Spaniard doing business in the USA. She goes further than language though, delving deep into novels, movies, advertisements and more, so that clients can not only get fluent, but understand the culture and the people they're working with. Essential for effective relationships and the communication it involves.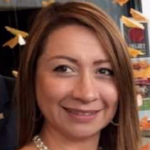 Pilar Camargo - Pilar is the founder/president of Mile High Multilingual Services, Inc. Pilar has been working in the linguistic industry for almost 18 years, with professional experience in interpretation, translation services, and as a Spanish teacher. Pilar has been representing CCHCP (Cross Cultural Health Care Program) since 2011 as a licensed trainer, promoting professional development for interpreters and programs to avoid health disparities due to the language barrier. She has developed multicultural and language access workshops in Colorado for the last 7 years bringing the clients new ideas and resources to provide a better services to the LEP (Limited English Proficient) community. Pilar oversight and directs a team of almost 420 Interpreters, certified translators and languages coordinators. As a teacher and trainer, Pilar understands the difference between cultures and diverse communities.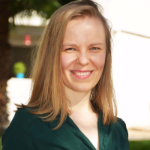 Tatiana Shcherbinina – Tatiana holds an M.A. in Linguistics and Translation Theory and has over 10 years of experience working as a translator and interpreter for major international companies and law firms. Having first-hand knowledge of translation processes and global communications needs, Tatiana founded Ruspan Communications Group. Ruspan is a world-class language company specializing in translation, document preparation and copywriting services using a customized, client-based approach for companies that value quality and precision. Various other services available through Ruspan Communication Group include transcription, transcreation, interpretation, glossary compilation, cultural and third-party consulting.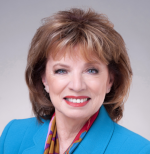 Gloria Petersen - Gloria is the founder/president of Global Protocol, Inc. Her dynamic presentations have inspired audiences for over 30 years to handle professional and social situations with class and finesse. Gloria is a graduate of the Protocol School of Washington® and other certifications include The Professional Image Institute, Dale Carnegie, and The Leadership Institute. Gloria is a renowned Certified Protocol Professional and author of The Art of Professional Connections, a four-guidebook series with companion Subject Matter Expert (SME) training modules. Her clients range from Fortune 100 companies to emerging entrepreneurs. Gloria hosted the FOX television series, "Image of Success," served as etiquette judge on The Learning Channel, and has served as an expert on numerous radio and television shows. She has also published articles and served as a contributing columnist for magazines, trade publications, and corporate newsletters.