Globinar on Business: Tips for Global Project Management
Tickets
*Members:* Please login to see member ticket options
Tickets not currently available for this event
Globinar

: Tips for Global Project Management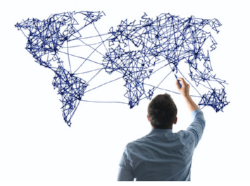 Register at the link above. This is a 60 minute event for business leaders, exporters and CEO's looking to expand their knowledge of Project Management on global projects.
We're speaking with top experts on finding the right projects, acquiring them through effective business development processes and successfully implementing them. Planning and organization of a company's resources are key when it comes to international project management.
Attend on February 5th at 8am PT, 9am MT, 10am CT and 11am ET (Americas) from your office or mobile device via zoom. There will also be in-person event(s), see below.
This globinar starts promptly at the top of the hour.
Physical locations start 15 minutes sooner to network.
Click the zoom link that is sent after you sign-up above. Also physical locations:
Metro Phoenix:

Skysong

, 1475 N Scottsdale Rd, Scottsdale, AZ, Building 1, 3rd floor. 8:

45am-10

:

15am

MT
Agenda
00:00 – Multi-Metro Globinar Begins
Dr. Toby Malichi - Founder of the Malichi Group Worldwide

Brad Cartier - Project Director at Goldratt Consulting North America

Ragnar Schreier - Consultant & Project Manager at The GQI Group
00:30 – Q&A Session
Moderator: Doug Bruhnke, CEO/Founder of Global Chamber
Speaker Biographies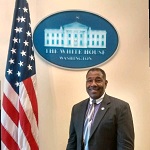 Dr. Toby Malichi - Founder of the Malichi Group Worldwide. Dr. Malichi is a highly-acclaimed international speaker, advisor, strategist and project leader. He is widely-regarded as the "Go-To-Guy" by his contemporaries, including: U.S. Chamber of Commerce (former board member), and federally appointed by the U.S. Commerce Secretary spanning four White House Administrations at U.S. & Foreign Commercial Service (Vice Chairman), Indiana District Export Council, USTR, and CIPE, the Center for International Private Enterprise (former executive board member). He is a former General Motors Corporation executive, earning the GM/Chevrolet Motor Division, coveted 'Leadership Ring.'
Dr. Malichi is a proud member of the Board of Advisors for Global Chamber (globally) and Global Chamber Indianapolis and he is a small-and-medium-sized enterprise (SME) expert on free trade agreements and global business diplomacy,
Malichi Group Worldwide just started its' 38th year and has accomplished work in over 70 countries around the globe
Topic: How Trade Realities Are Impacting Global Project Management And Deals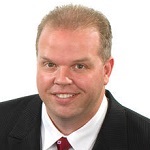 Brad Cartier - Project Director at Goldratt Consulting North America. Brad is a consulting and coaching professional who's driven to help companies increase flow through their organizations. His expertise is using Theory of Constraints and Lean Thinking to improve flow in any organization. He has over 20 years' experience working with multinational companies like 3M, Medtronic, Cray, BP, Army, Navy, Air Force, Boeing and P&G. Brad is known for proactive problem identification and resolution, and maximizing productivity, resulting in consistent increase in throughput and cost reduction. He has had continuous success aligning teams and management to bring projects in under time and budget. His experience in improving flow spans all over North America, Europe and Asia. Brad enjoys speaking and sharing ideas with leaders at all levels. He has presented at colleges across the Midwest, and national and international conferences. Originally from Minnesota, he is loving the weather and business culture in Arizona.
Topic: Theory of Constraints for Global Project Management
Ragnar Schreier - Consultant & Project Manager at The GQI Group.
Ragnar has been with the company over 10 years. Using his expertise in Management Systems, Ragnar consults for numerous world class leaders in industries such as Automotive, Military/Defense, Oil and Gas, Chemical, and Renewable Energy. As the lead Project Manager for GQI Software, Ragnar has facilitated ISOQuest/IntellaQuest deployments in many countries around the world and trained users across the management spectrum – from end users to the most senior levels of executive management. Ragnar comes to GQI with 20+ years of quality/manufacturing experience. With an extensive audit background, he is a subject matter expert in the area of ISO 9001, ISO/TS 16949-IATF and ISO 14001 etc. As a former client of GQI and the project leader of his company's ISOQuest/IntellaQuest implementation, he has worked closely with GQI for over 18 years and brings an excellent perspective of the challenge's companies face when deploying new software. He provides a practical approach with real life examples to overcome such challenges and create opportunities for workflow optimization and waste elimination. Ragnar lives and works north of Toronto Ont. Canada where he attended Fleming College and has worked for several companies including most recently Apple Computer before joining The GQI Team.
Topic: Automation in Today's Project Management Environment
Moderator: Doug Bruhnke - Founder/CEO of Global Chamber®. Doug is founder/CEO of Global Chamber®, the only chamber of commerce that helps members grow anywhere and everywhere from hundreds of locations around the world. Our mission is to make doing business across metros and borders as simple as selling across the street, through warm connections, events, information, technology and more. Doug was born in Mt. Kisco, New York and is a two-time expat with Dupont in Tokyo and Singapore. He has worked in every market segment and has traveled to 60 countries. Doug is a member of the Arizona District Export Council and a regional advisor for U.S. Global Leadership Coalition.. He has a B.S. in Chemical Engineering from University of Utah and an EMBA from Michigan State University.
About Global Chamber®: Global Chamber® is a growing and collaborating community of CEOs, executives and leaders in 525 metro regions around the world... connecting members businesses to new opportunities and advancing growth and success. Global Chamber® is a registered trademark of Global Chamber, LLC.