Globinar on Cross-Cultural: Considerations in Europe
ZOOM Virtual and one location
1475 N Scottsdale Road
Room 352

Tickets
*Members:* Please login to see member ticket options
Tickets not currently available for this event
Globinar on Cross-Cultural: Considerations in Europe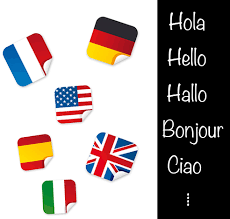 Our discussion is for exporters, importers and cross-border investors looking to be more effective in their global business.
We're speaking with localization experts who will share communication tips for doing business globally and the resources out there for companies to be more successful, including those moving employees to foreign locations.
Goal: Learn from practitioners and experts who are growing companies and helping businesses regarding cross-cultural topics
Who Should Attend: Executives at exporters, importers & investors - CEOs, COOs, CFOs, EVPs, business, sales, marketing.
Attend from your office or mobile device via zoom.
Time: 8am PST / 11am EST
There will also be in-person event(s), see below. This globinar starts promptly at the top of the hour. Physical locations start 15 minutes sooner to network. Zoom and...
Metro Phoenix: Skysong, 1475 N Scottsdale Rd, Scottsdale, AZ, Room 352, Building 1, 8:45am-10:15am MST
Agenda
00:00 – Multi-Metro Globinar begins
Clivia Betteli - Founder of Place2Place

Cyle Adair - Director of Business Development at InWhatLanguage

Florian Auckenthaler - Founder of Designing It

Janet Gruenenfelder - Gruenenfelder Consulting
00:30 – Q&A Session
Moderator: Doug Bruhnke, CEO/Founder of Global Chamber
Speaker Biographies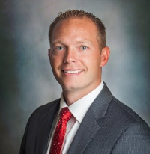 Cyle Adair - Director of Business Development at InWhatLanguage. After spending years helping build and lead great organizations like Pinnacle Security, the United States Army, and Cintas, Cyle stepped into the role as Director of Sales for inWhatLangauge. inWhatLanguage is a language translation and technology company with the most advance translation management platform powered by their 5,000 translators across the globe. Cyle is passionate about two things. 1) Supporting people to reach their goals and dreams. 2) Helping companies communicate effectively in different languages to succeed in the global marketplace.
Topic: Communicating effectively in European markets
Florian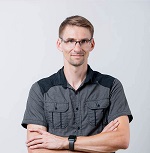 Auckenthaler - Founder of Designing It. Florian, a native of Austria, currently calls Charleston, SC his home, where fifteen years ago he founded designingIT.com, an international digital marketing agency. DesigningIT's mission is to help clients grow their business and marketing ROI, at home and abroad. The firm was started in 2003. Currently the agency employs 20 full time specialists with locations in both Europe and the US.
Topic: Digital Channels and Website Marketing in Europe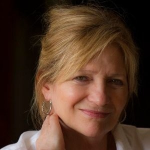 Clivia Bettelli Baskin - CEO & Founder of Place2Place - Clivia is an experienced global mobility professional working with corporations and relocation management companies to support their international projects through our destination services. Over 20 years of experience providing relocation programs across EMEA, Asia-Pacific and Americas with excellent results. Born in the United States and growing up in Europe Clivia is a Third Culture Kid that speaks 5 languages and has moved many times and traveled extensively over the years.
Topic: Cultural Considerations when Companies and Employees Arrive to European Countries
Janet Gruenenfelder - Founder of Gruenenfelder Consulting. Janet is a Global Business Specialist with a real passion for helping international companies setup and implement global policy or operations initiatives enabling movement of people or products around the globe. She has conducted research and surveys in collaboration with Marketing, Product Management and R&D to determine the feasibility of using PET granulates for the production of plastic water bottles later launched in the European market. Janet has also been responsible for set-up and implementation of a global mobility program enabling Swiss employees to relocate to other countries. This mobility initiative allowed for the movement of all levels of management to temporary locations throughout the world including Asia Pacific, Americas, Europe, Middle East and Africa. As part of her Product Management experience, she managed global chain inventory of plastic granulates such as cellulosic, PET and polypropolene, that were distributed to manufacturing companies producing plastic products for the European market and abroad. Also sold off-spec PET to traders throughout the European market.
Topic: The Cultural Experience on Working in Europe and Legal/Immigration Considerations
Moderator: Doug Bruhnke. Doug is founder/CEO of Global Chamber®, the only chamber of commerce located in hundreds of metropolitan areas that is focused on helping companies grow across metros and borders. Doug was born in Mt. Kisco, New York and is a two-time expat with Dupont in Tokyo & Singapore. He is a member of the Arizona District Export Council and a regional advisor for U.S. Global Leadership Coalition. He has a B.S. in Chemical Engineering from University of Utah and an EMBA from Michigan State University.
About Global Chamber®: Global Chamber® is a growing and collaborating community of CEOs, executives and leaders in 525 metro regions around the world... connecting members businesses to new opportunities and advancing growth and success. Global Chamber® is a registered trademark of Global Chamber, LLC.