Globinar SME InsureTech: New Solutions for Emerging Challenges
Tickets
*Members:* Please login to see member ticket options
Tickets not currently available for this event
Globinar on SME InsureTech: New Solutions for Emerging Challenges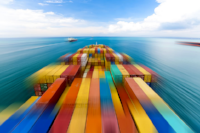 This event is for leaders in the insurtech industry looking to expand their knowledge about the latest technologies available to bring insurance products to micro, small and medium companies.
Attend from your office or mobile device via zoom. There will also be in-person event(s), see below.
This globinar starts promptly at the top of the hour. Physical locations start 15 minutes sooner to network. Start time: 8am PT / 9am MT / 10am CT / 11am ET.
Physical locations:
Metro Phoenix: Skysong, 1475 N Scottsdale Rd, Scottsdale, AZ, Building 1, Room 211A, 7:45am-9:15am AZ
Topics:
The current state of financial services in developing areas i.e. low penetration, bureaucratic distribution
How greater access to financial services can reduce financial vulnerability to disasters
How to increase access to financial services in developing countries, through technology
The likely impact to the global economy if financial services were more readily available via technology
MRT response . . . technology as the means to expand financial inclusion in risk management
High level review of the mobile and policy administration overview
Discussion Targets:
Government
Non-Government
Reinsurers
Insurance Carriers including Coops, Mutuals, Fraternals, Takaful
Banking and Other Financial Services generally
Agricultural Services Companies
Insurtech and Fintech
Agenda
00:00 – Multi-Metro Globinar begins
Alan Wilkins - CEO of MercariRisk

Doyle Ray Oakey - COTO & Co-founder of MercariRisk

Russell Jones - Partner at Llewellyn Consulting

Other speakers may be added
00:30 – Q&A Session
Moderator: Doug Bruhnke, CEO/Founder of Global Chamber
Speaker Biographies
Alan Wilkins - CEO of MercariRisk. Alan is an Insurance entrepreneur and advisor with 27 years insurance experience across general and marine insurance lines. He built the Zurich Insurance UK cargo insurance proposition - Including the hiring of the team, policy wordings, marketing collateral, underwriting guidelines and box, policy issue and management system.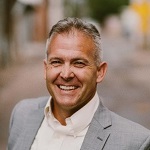 Doyle Ray Oakey - COTO & Co-founder of MercariRisk. Doyle Ray Oakey, Ph.D. is Co-Founder and COTO of MercariRisk Tech. In addition to launching this unique insurance ecosystem, Doyle has been instrumental in the global strategy, launch, and development of insurers and InsurTech globally such as QBE, Ping An, China Life, Sun Life, Bradesco, DXC and Insurance Technologies among others. Further, he continues to advise insurance clients globally today finalizing the international expansion of a leading North America high-net worth insurance company. Prior to his consulting career, Dr. Oakey was an adjunct faculty member in Business Management, Sociology, Demography, and Anthropology. His dissertation employed unique statistical methods to create a practical model predicting insurance participation rates worldwide (https://goo.gl/9qNaoR) in addition to other academic publications on globally population transition and dynamics (https://goo.gl/4sPRtd; https://goo.gl/4BTsGh). Dr. Oakey is fluent in Spanish and Portuguese, mostly fluent in Korean, and has elementary skills in French.


Russell Jones - Partner at Llewellyn Consulting. Russell has been a macroeconomist in the financial markets for almost three decades, occupying senior roles in London, Tokyo, the Middle East, and Sydney, and working on both the 'buy' and 'sell' sides. He spent ten years at Lehman Brothers, where he was Chief Economist for Asia and Head of Foreign Exchange Research, and for a period was Chief Economist for the Treasury Department of the Abu Dhabi Investment Authority. Most recently, he was Global Head of Fixed Income Strategy at Westpac Institutional Bank, where his team was ranked number one in the analysis of the Australian and New Zealand debt markets. Russell joined Llewellyn Consulting as a Partner in early 2013, plays a leadership role in the firm's economic and financial market research, and writes extensively. Russell holds BSc and MSc degrees in Economics and Economic History from the University of Bristol.
Moderator: Doug Bruhnke. Doug is founder/CEO of Global Chamber®, the only chamber of commerce located in hundreds of metropolitan areas that is focused on helping companies grow across metros and borders. Doug was born in Mt. Kisco, New York and is a two-time expat with Dupont in Tokyo & Singapore. He is a member of the Arizona District Export Council and a regional advisor for U.S. Global Leadership Coalition. He has a B.S. in Chemical Engineering from University of Utah and an EMBA from Michigan State University.
About Global Chamber®: Global Chamber® is a growing and collaborating community of CEOs, executives and leaders in 525 metro regions around the world... connecting members businesses to new opportunities and advancing growth and success. Global Chamber® is a registered trademark of Global Chamber, LLC.