DEN China Wars Debate
Polsinelli
1401 Lawrence 23 rd Floor
Denver, CO
United States
Contact:
Global Chamber Denver
Join us for China Wars in collaboration with Denver Council on Foreign Relations (DCFR) to discuss the trade war with China. Learn from the public sectors about the potential spillover effects of the ongoing trade war between the US and China. The potential for trade tensions to expand into a political, as well as an economic, conflict that is now looming. Discussion on how a collision between the world's two largest economies may impact the rest of the globe, and nowhere in the world are anxieties higher than in Asia.
Speakers:
Prof. Cai received her B.A. in Italian and International Relations from Washington University in St. Louis and her J.D. from University of California Berkeley School of Law, where she was a member of the California Law Review and Order of the Coif. Prior to joining the faculty at the College of Law, Prof. Cai was a corporate associate with the law firms of Morrison & Foerster, LLP (San Francisco) and Skadden, Arps, Slate, Meagher and Flom LLP (Chicago), specializing in both domestic and international mergers and acquisitions, banking, finance and securities law. Prof. Cai is the founding director of the Roche LLM in International Business Transactions, an intensive and experiential graduate program geared at training both U.S. and foreign lawyers in private transactional law. Prof. Cai teaches Property, International Law, International Trade, International Sales, and Drafting and Negotiation in an International Business Context. Prof. Cai is a native of Xiamen, China and is fluent in a number of languages.
Bill Decker is an International Business Consultant with great achievements doing business abroad. He built the largest media network in 3D Printing (500,000 viewers), founded trade association, venture fund and manage top podcast and video sites. He is a seasoned start up guy, but have tremendous global experience, covering the following industries: SaaS , Technology, Cloud Based Systems, Big Data, 3D Printing, TV, Radio, Printing, Publishing, FMCG, Business services, Media, Ecommerce, Elearning, Healthcare, Financial services, Energy (green and traditional), defense, electronics.
Suzy Zeng is an Executive in Residence in Department of Marketing at the Daniels College of Business at the University of Denver. Suzy is a global business executive with strong expertise in business development, product innovation, and consumer insights. She worked for several Fortune 500 consumer goods companies including Kraft Foods and PepsiCo for 20+ years, and most recently served as Vice President of Global Business Development for DanoneWave/Whitewave Foods. Suzy has broad and diverse leadership experience including Executive Board Management, JV GM and leadership team recruiting, and US-Asia importing and exporting business. Suzy is a co-founder of Z-Choice International, LLC specializing in business creation and development by connecting small and medium size US companies with the right Chinese counterparts, and facilitating their business growth.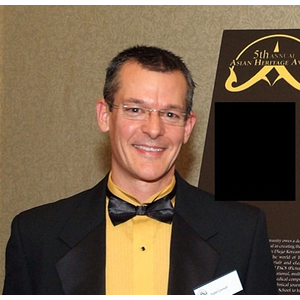 Todd Cornell is the Principal at Cultur668. He is a Chinese Culture Authority who has spoken Chinese for 40 years, with over 30 years of experience working with the Chinese in business management and negotiations. Having lived and worked in Hongkong, Mainland China, and Taiwan for over 20 years, Todd is a top authority in Chinese culture and business on both sides of the Strait. He has managed and run foreign company offices and businesses in both Mainland China and Taiwan. Cultur668 is a thought leader in US-China business practices and applies the philosophy of "Know Self, Know Others", garnering practices found directly within Chinese culture. We support our US clients at building and nurturing successful and lucrative long-term business relations with their Chinese clients and partners. Please look into our China Business Etiquette & Culture Training, professional interpreting, Keynote, and other services.
Sponsorship Opportunities Available!
For more information about sponsorship opportunities contact us as den@globalchamber.org
Our Event Sponsor