PHX Global Chamber International State of the Metro
AZ CoWork
13835 N Northsight Blvd
#100 (left/north side of the building)
Scottsdale, AZ 85260
International State of the Metro - March 6, 2019... 5:30-7:15pm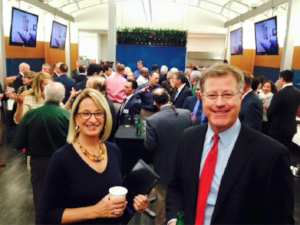 12th annual event, this year at AZ CoWork in North Scottsdale. How are we doing with international business in the Phoenix Metro?
This year Rick Buss at City of Peoria provides the annual international report card, and government and business leaders share their views at this Global Chamber signature event all about international business, culture, education and more.
Another keynote speaker is Dr. László Szabó, Ambassador of Hungary to the United States, who will share his global business view of 2019 including new opportunities.
Cónsul General of Ecuador Laura Machuca Arroba and Consul General Emeritus of Honduras Tony Banegas will share information about the Venezuela refugee crisis and the Arizona Consular Corps.
In addition we're honored to collaborate with and hear from Rep. Tony Rivero, who is chairperson for the International Committee at the Arizona House. Tony has been working with Global Chamber to connect business leaders from around the world to companies in AZ. Rep. Rivero will discuss our 'Ambassador on Business' Series and other opportunities for AZ companies to connect and grow.
Chuck Kim of Executive Digital will share his experience being a global serial entrepreneur based in PHX.
Fanny Zylstra of Tgen will be our final speaker... a successful and global non-profit in life sciences.
Join us on March 6th, 5:30pm at AZ CoWork! Thank you to our primary sponsor Cresa Partners (contact Jeffrey Garza Walker), Tommy Bahama and AZ Cowork.
Questions? Contact Doug Bruhnke or Mike Langley
International State of the Metro / 12th Annual
Wednesday, March 6th, 5:30-7:15pm
AZ CoWork - 13835 N Northsight Blvd, Suite 100, Scottsdale
5:30pm - 6:00pm Connecting with the Global Tribe
6:00pm - 7:00pm International State of the Metro
7:15pm Wrap-up
Keynote Speakers
Rick Buss, City of Peoria - Metro Phoenix International Report Card
Ambassador László Szabó - 2019 Business Outlook and Opportunities Between Hungary and Arizona
Cónsul General (Ecuador) Laura Machuca Arroba with C.G.E. Tony Banegas (Honduras) - AZ Consular Corps & Venezuela Refugee Issues
Rep. Tony Rivero - 'Ambassador on Business' Series and Connecting AZ to New Global Opportunities
Charles Kim, COO of Executive Digital - Serial Entrepreneur in Metro PHX... Tapping in to Global Opportunities
Fanny Zylstra, Director of Operations at Translational Genomics Research Institute (TGen) - Global Life Sciences
Door Prize by Tommy Bahama (Kierland)... the famous and famously large gift basket!!
Sponsors
Supporting Alliance Partners
Speakers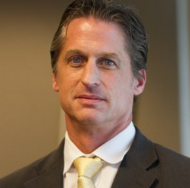 Rick Buss, Executive Officer, Global Business Expansion at City of Peoria
As Executive Officer of Global Business Expansion, Rick focuses on raising the profile of Peoria locally, regionally, nationally, and globally. He has over 25 years of public/private sector executive experience. Rick was the Assistant City Manager for the City of Surprise where he founded an aggressive multilateral FDI strategy called "Surprise International" and a targeted marketing effort known as "C2B." As Town Manager for the Town of Gila Bend, he attained over $2 billion in economic development in renewable energy and was also the founding City Manager for the City of Maricopa. Rick co-founded Envirosafe Technical, a 260-employee firm focused on advanced technology facilities, and served as the VP of Regional Operations of Pentagon Technologies/MPW Industrial Services, a 2,800 employee NASDAQ company. Rick's senior management experience includes working in, and with, some of the largest organizations in the world. Rick also served as President of the Institute of Environmental Sciences and Technology (IEST), a non-profit organization, where he won 5 international awards. Rick holds a Bachelor of Science in International Marketing, a Masters in Public Administration (MPA), and a Graduate Certificate in Sustainable Technology and Management (CSTM).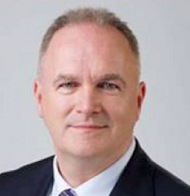 The Honorable Dr. László Szabó, Ambassador of Hungary to the United States
Dr. László Szabó was appointed Ambassador of Hungary to the United States on July 28, 2017. Ambassador Szabó previously served as Deputy Minister of Foreign Affairs and Trade from 2014-2017. Prior to public service, Ambassador Szabo worked for the pharmaceutical company Teva Hungary Ltd. In Budapest (2010-2014). Szabo also worked for the U.S. pharmaceutical company, Eli Lilly and Company for 16 years, where he held several positions including HR Director. In 1990, Ambassador Szabo graduated from Debrecent Medical University, Hungary with a doctorate in medicine. The Ambassador is speaking in more detail on Wednesday, March 7th at Spencer Fane, 8am. Click here for more and to attend on Wednesday.
Cónsul General (Ecuador) Laura Machuca Arroba
Cónsul General Laura Machuca Arroba is a lawyer from the Courts of the Republic of Ecuador. She served as Judge for several criminal guarantee courts. She also won a public contest to act as public prosecutor in Pichincha, Ecuador and worked in different specialized departments of the State Attorney General's Office. Laura Machuca participated in an international mediation workshop at Harvard University of Massachusetts, has two master´s degrees as well as three specializations in law. She also won a national contest to act as Notary and was alternate Director of the Pichincha Bar Association. Since October 2017, Laura Machuca Arroba is serving as Consul General of Ecuador in Phoenix, Arizona and her greatest pride is being Ecuadorian and work for the benefit of her fellow citizens.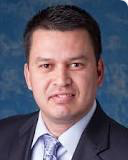 Representative Tony Rivero, Arizona State House
Rep. Rivero leads the International Committee for the Arizona State Legislature. He grew up in the part of the West Valley that is now part of District 21. He attended Peoria Elementary School, Peoria High School and Arizona State University where he earned a Bachelor's degree in Education and a Master's degree in Public Administration.

In addition to his formal education, Rivero worked in the Peoria City Manager's office as well as other City Departments. Additionally he interned for former Senator Jon Kyl, and was a volunteer for Senator John McCain's 2008 presidential campaign. Rivero's extensive knowledge of the district, thanks to his time in public service, combined with his commitment to serve the voters of District 21, assists him in being an effective leader.
Charles Kim, COO at Executive Digital
Charles has operated digital fulfillment teams for over 10 years for Fortune 500 Corps.
After witnessing the good, the bad and the ugly when it comes to digital marketing companies, Executive Digital was created to bring transparency and quality results to business owners across the globe.
Executive Digital creates and implements strategies to help brands thrive in today's digital ecosystem. Building brand equity and driving targeted visibility in a highly competitive digital marketing landscape.
Fanny Zylstra, Director of Operations at Translational Genomics Research Institute (TGen)
Fanny has over 14 years experience related to all aspects of the pharmaceutical clinical research realm. She is an accomplished operations/administration leader, for-profit and nonprofit organizations. Her experience extents to research site staff management, clients relations, business development, strategic planning, compliance and quality assurance. Fanny has managed multiple clinical trial protocols simultaneously, from inception to completion and has experience implementing procedures and guidelines that have led to successful completion of numerous profitable and ethically sound clinical research studies. Fanny is a persuasive communicator with a mission to support nonprofit organizations that bring cancer care and awareness to our community. She has a global perspective that she brings to work at Tgen and that she will share with us.
And you'll hear from a variety of members on what's up with them in Arizona. Join us!
Rick Buss, City of Peoria - International Report Card 2019
Mayors Greg Stanton (Phoenix), John Lewis (Gilbert), Sharon Wolcott (Surprise) and John Giles (Mesa).
Mayoral Candidate Daniel Valenzuela, Candidate Heather Ross, Jeanine Jerkovic & Mayoral Candidate Kate Gallego
Here's our first International State of the Metro in 2007 with Rod Miller, GPEC

International State of the Metro began October, 2007 with Rod Miller of GPEC at Jobing.com HQ. Along the way Rudy Vetter, Chris Camacho, Chris Petroff, Hank Marshall and Jeanine Jerkovic have shared their detailed thoughts. Rudy started the report card process 8 years ago. With the formation of Global Chamber in 2014, we've had more business and government leaders weighing in... including (titles at the time) Surprise Mayor Sharon Wolcott, Gilbert Mayor John Lewis, Mesa Mayor John Giles, Phoenix Mayor Greg Stanton, U.S. Rep Kyrsten Sinema, U.S. Rep Matt Salmon, City Councilleader and Mayoral Candidate Kate Gallego, City Councilleader and Mayoral Daniel Valenzuela, Alfredo J. Molina of Molina Fine Jewelers and many more. Thank you all!