PHX Hungarian Ambassador Dr. László Szabó
Spencer Fane
2415 E Camelback Rd #600
Phoenix, AZ
United States
Hungarian Ambassador Dr. László Szabó
An International Business Series Event
March 7th, 8-9:15am (MST)
We are discussing business opportunities for Arizona and US companies in Hungary. We're welcoming Hungarian Ambassador László Szabó on March 6th and 7th to the Phoenix metro.
On the 7th he will share more detailed information and his thoughts on new business opportunities. You are welcome to attend the night before for a much shorter version at the Global Chamber International State of the Metro here.
Our program on the 7th is LIVE at our sponsor and host Spencer Fane, 2415 E Camelback Rd #600, Phoenix, AZ 85016. Thank you Mike Patterson and your entire team at the firm!
Biography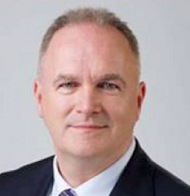 Dr. László Szabó was appointed Ambassador of Hungary to the United States on July 28, 2017.
Ambassador Szabó previously served as Deputy Minister of Foreign Affairs and Trade from 2014-2017.
Prior to public service, Ambassador Szabo worked for the pharmaceutical company Teva Hungary Ltd. In Budapest (2010-2014). Szabo also worked for the U.S. pharmaceutical company, Eli Lilly and Company for 16 years, where he held several positions including HR Director.
In 1990, Ambassador Szabo graduated from Debrecent Medical University, Hungary with a doctorate in medicine.