The Global Case Challenge 2016 will be held in San Francisco on Friday, November 11, 2016.
Undergraduate and graduate student teams from the San Francisco Bay area and anywhere in the world are invited to compete and pitch innovative ideas and solutions addressing a particular global or local problem or issue.
Students will present their ideas to an esteemed panel of judges, who will evaluate the student teams' performance and their business plans based on a pre-determined criteria.
In addition to gaining valuable professional experiences to include formally presenting business plans and new ventures in a competitive environment and meeting other like-minded globally oriented peers, students will also have the opportunity to earn professional recognition and amazing prizes, and potentially have the opportunity to work with like-minded leaders to change the world!
Register now while student team slots are still available!
The Global Chamber® San Francisco (GCSF) is thrilled to announce that SLUSH, one of the hottest global startup events has agreed to be a sponsor of the Global Case Challenge 2016.
SLUSH is described by many as "Burning Man meets TED"... with an anticipated 20,000 attendees, with 2,000 startups, and over 1,100 investors from 110 countries.
For the Global Chamber "Global Challenge", SLUSH will provide an amazing raffle prize and special offer for event attendees and Global Chamber® members!
How would you like a free roundtrip ticket on a private flight to Helsinki and complimentary access to SLUSH?
Don't miss this amazing special RAFFLE opportunity!
One lucky attendee or student team member on Nov 11th in San Francisco will win a special prize package valued at ~$1300: A pass to SLUSH and fully paid roundtrip airfare for the private flight (and maiden voyage on a brand new FINNAIR Airbus A350) from San Francisco to Helsinki to attend Europe's leading startup event SLUSH, which will be held in Finland 30 Nov – 01 Dec.
People on board this private flight will include the founders of Spotify, Skype, Supercell, Unity, Stack Overflow, some key VCs such as Steve Jurvetson, Arielle Zuckerberg, & others... to potentially include you!
To participate in this raffle, register online and be in attendance at our Global Case Challenge 2016 on November 11 in San Francisco. All student team members and registered attendees at the event will be eligible to participate in this raffle. Don't miss out on this incredible experience and opportunity to travel to Finland in style and attend one of hottest startup events in 2016!
Register now!
Want to go with a friend or a group? Great news! All STUDENTS at the event are eligible to take part in a special rate & Buy One Get One (BOGO) free ticket offer!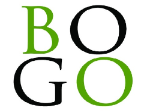 As if the prizes and SLUSH raffle weren't enough, SLUSH has also generously offered to provide a special student rate AND Buy One Get One (BOGO) free ticket offer for all registered students in attendance at the Global Case Challenge 2016. The special student rate of $899 includes R/T airfare on the SLUSH FINNAIR private flight from San Francisco to Helsinki, a SLUSH Pass ... AND ... accommodation on a first come first serve basis in Helsinki! Wow! Yes, you're reading this correctly. Through this special rate and BOGO offer, you and a friend will have the opportunity to travel on a private flight on a brand new Airbus A350 along with Silicon Valley tech legends, VCs & VIPs, attend Slush on 30 November - 01 December, and enjoy accommodation in Helsinki as organized by Slush for ~$450 per person! What an incredible offer & value for what is sure to be an amazing and unforgettable experience! Register now to attend the Global Case Challenge 2016 event in SF!
Questions?
For more information on the event, raffle opportunity, special student AND Global Chamber member® rates and packages, please contact SFO@globalchamber.org.